ART BY
DE/MO
COMMISSIONS
---
Please read my Terms of Service before sending an inquiry.

Commission prices are in EUR / €. Payments are only accepted via PayPal.
---
FULL BODY COMMISSIONS
Starting price
85 € / EUR
Extra character(s) 70 € / EUR each (up to 3 characters in total)

Shows at least 75% of the character.

Complex designs, tattoos, clothing, wings etc. may increase the price.

Simple backgrounds start at 25€
Complex backgrounds start at 50€

Single colour/gradient background adds no extra cost
---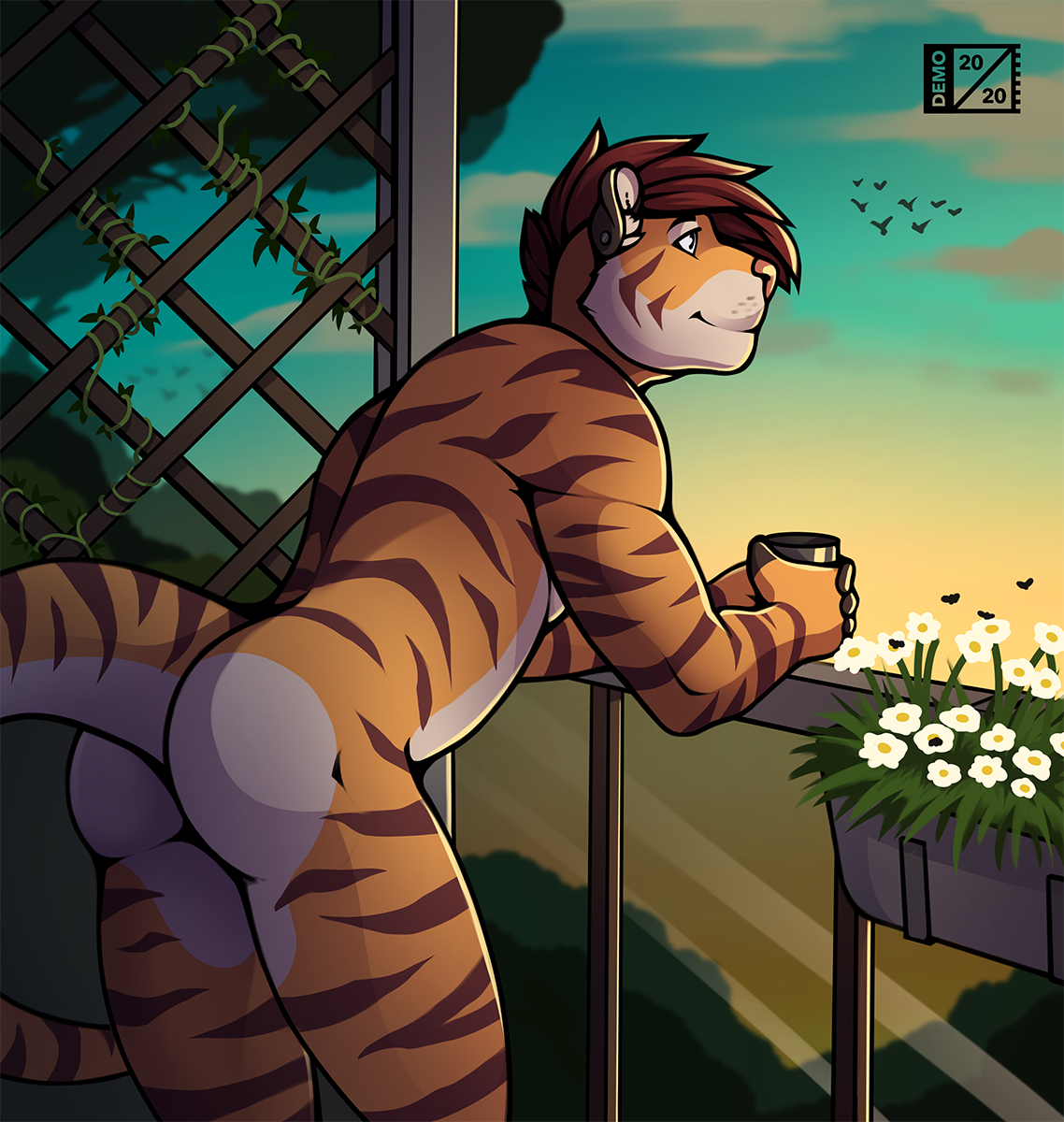 ---
---
GRAPHIC &
MOTION DESIGN
Starting price
50 € / Hour
Graphic & motion design services include things such as logo design, motion graphics, video editing, 3D modeling and animation, posters and flyers.
---
TERMS OF
SERVICE
By commissioning me, you must agree
to the terms and conditions.
---
I WILL NOT DRAW
• Discriminating or hateful themes

• Pornographic material of underage or underage-looking characters

• Non-consensual situations, beastiality, incest or any illegal themes

I have the right to decline any request I feel uncomfortable with. If you feel unsure about your idea, please feel free to ask me!
---
General information
You must be over 18 years old to commission me and be willing to legally confirm your age if needed.

All personal information concerning the commission will stay private between me and the client. I will temporarily store the client's contact information for invoicing, and it will be erased after the finished commission work has been fully paid and approved.

If you don't want your name or handle to be used with the commissioned work, please let me know it in advance as I will upload all commission work to my online galleries upon approval. This only applies to online handles, real names will never be shared.
---
How it works
1

After your commission idea has been approved the final price will also be set. I might also ask for additional details on your commission, if your initial request doesn't include everything I need to know.

2

Once we both have agreed on the commission, I will start working on the preliminary sketch. At this point major changes are still possible without an additional fee. After the sketch has been approved, I will send you a PayPal invoice.

3

I will send you the full resolution file of the finished artwork and a resized one for sharing. The default format will be a high quality .PNG, but I can convert them to your preferred format.

4

The full payment must be done before I send you the finished artwork. Please notice I only accept PayPal.
---
Time of completion and deadlines
As I'm not a full time freelancer, I have no set hours for commission work per week and every case will be discussed with the client separately. I work according to my queue, however slower communication from the client's part may delay the finishing time.

If you want your commission to be completed by a certain date, please let me know about it in your initial request. Please be reasonable with your request, and keep in mind I can say no, if I feel like I can't provide you quality work in the set time.

I don't want to deliver a "half-baked product".
---
Permissions
I retain all rights to my art and have the right to upload it to my online galleries, unless requested otherwise. You are not allowed to use the commissioned artwork for profitable purposes of any form without my agreement and a proper license. You may submit the pictures to your own galleries as long as I will be credited as the artist. Editing my art is not permitted without my agreement. All commissioned artwork will include an artist signature and it may not be removed.

Clients are not permitted, under any circumstances, to use any part of the commissioned artwork (including WIPs) for non fungible tokens (NFTs). Use of the artwork for any advertising or profits associated with non fungible tokens or cryptocurrency is strictly prohibited.
---
Revisions, refunds and cancellations
Finished commission work can be edited for an additional fee. However, the edits only apply to minor things, for example I will not redraw the pose or change the character. If I have made a mistake with your character design, it will not cost an additional fee to fix it. Please ask for any major fixes during the sketch phase!

Refunds for finished work are not possible. If the client desires to cancel a commission that has already been worked on, a partial refund equivalent to the work done can be made. In case I have to cancel the commission for some reason, the client will receive a full refund.